My wife and I saw the movie, Lincoln, directed by Steven Spielberg, last night. Yesterday, November 19, was the anniversary of the Gettysburg Address (1863). Watching this excellent portrayal, I was struck by the enormous sacrifice millions of people made for the sake of freedom and human dignity, all mixed in with various flavors of self interest.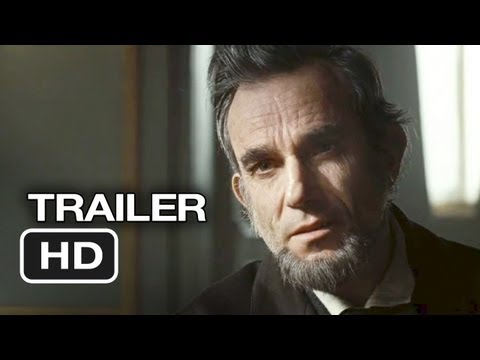 I know a fair amount about the Civil War but I haven't felt profound appreciation for the people of that time. I haven't ever taken the time to deeply contemplate the pressures on Lincoln, nor the depth of forbearance, courage, wisdom, and compassion he must have had to endure and accomplish his goals. This movie, even though it is "just" a movie, made it easy to appreciate the intensity of the struggle for the whole nation and amongst the lawmakers on every side of the issue of slavery, states rights, and democracy. As a friend of mine clarified, "If it does all that, it is not "just" a movie, but a work of art."
I marveled that anything at all was left of the nation after seeing the horrible strife and destruction this movie portrayed. It is truly a miracle that the desire for democracy and the rule of law as set in the Constitution survived, and that people who were so bitter in defeat were able to turn towards reconstruction as coarse and crude as it would be.
The movie made me appreciate the vastness of benefit that has come down to me, not just from Civil War times, but through the ages in countless ways and as a result of tremendous sacrifice.
I hope you find time to be still and open your own heart to the vastness of blessings that come to you every moment, every day in the guise of both "good" and "bad circumstance. May we continue to deepen our capacity for compassion and wise courageous. May we always give thanks because we are always acutely aware of our blessings.
Good luck!
___________________________________________________
Jack Elias, CHT is founder and director of the Institute for Therapeutic Learning in Seattle, Washington. He is the author of Finding True Magic: Transpersonal Hypnosis and Hypnotherapy/NLP, a book and course which blends NLP training modalities with philosophical traditions of both East and West. Finding True Magic now available as an eBook!
Jack offers private sessions in Lucid Heart Therapy and Life Coaching. He offers live trainings and distance learning trainings in Transpersonal Hypnosis and Hypnotherapy/NLP. Jack also presents keynotes and other programs to teach audiences how to use the techniques of  Transpersonal Hypnotherapy/NLP to achieve success,confidence, and a consistent sense of well-being.